Choosing a leather or textile biker jacket? This is one of the most common rider questions, and the debate goes on, but ultimately there is no single right answer - the answer varies from person to person. We know what you really want: a biker jacket that provides you with the best protection, comfort and style. That's what makes the choice so personal. Can't decide which fabric biker jacket is best for you? Don't worry, we're here to help you weigh up the pros and cons of both fabrics.
Budget:
Budget is the first thing we consider when choosing a motorcycle jacket. The ideal solution would be to have a different motorcycle jacket for every ride you do and every weather pattern you encounter, but this can cost a lot of money and is beyond what most of us can afford, so we need a motorcycle jacket that can accommodate all of our specific needs. We'll be blunt and tell you that if you're looking for a low cost motorcycle jacket, a textile motorcycle jacket will suit you better. Whichever material you choose, just remember that they all come in high and low quality. Remember, you get what you pay for and instead of choosing a low end crude leather motorcycle jacket, you can buy a high end textile motorcycle jacket in the same price range.
Protection:
When it comes to protection, leather is unmatched. Leather provides you with better impact protection and abrasion resistance. That doesn't mean that textiles won't protect you too, just that the protection isn't as good as leather. With the advent of technology, textile materials are changing rapidly and there are many fabrics with excellent abrasion resistance, tear resistance and puncture resistance. And the protection of textile motorcycle jackets is only theoretically disadvantaged. At some point, and this depends on a myriad of variables including material strength, garment construction, rider size and weight, surface abrasiveness, crash surface and most importantly the speed of the fall, leather will provide you with the best protection for skating in a skid. That's the theory, but what about reality? A textile motorcycle jacket will probably do just as well as a leather motorcycle jacket when riding on the street, because low speed falls don't usually involve much sliding, so it's unlikely that a textile jacket will drag along the ground long enough to heat up and melt.
Weather:
Textile motorcycle jackets are probably the best choice when riding trips involve varying weather conditions. Leather materials are heavy and do not breathe as well as textile jackets, making them less practical for summer riding. Many manufacturers increase the breathability of leather jackets through perforation technology, but it is still far inferior to mesh fabric motorcycle jackets. In cold conditions, leather will keep you warm by retaining body heat and resisting wind, while textile motorcycle jackets usually have a removable layer of thermal lining. On rainy days, wearing a leather motorcycle jacket can get you wet and the jacket is torn. This is because when in contact with water, leather jackets shrink and bleed, whereas textile jackets are usually waterproof. That's why most riders who prefer leather carry a rain jacket. Staying dry, warm or cool can affect your ride comfort. Remember, discomfort on your motorcycle is a safety hazard and nothing, especially your jacket, can distract you from the road.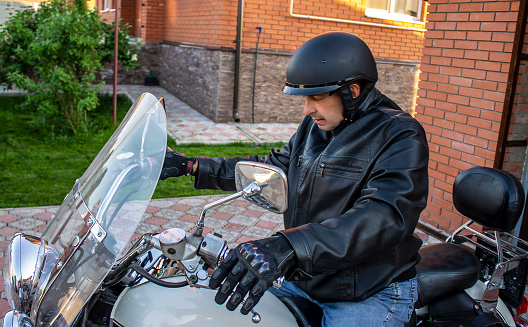 Comfort:
Whether you choose a leather or textile jacket, the jacket needs to fit snugly. Leather is a softer material, and leather jackets fit more snugly to your body and keep your protective gear in place, which is important in the event of a crash. However, leather motorcycle jackets are usually thicker and heavier, which can make the rider easily fatigued if worn for long periods of time, thus compromising riding safety. Textile jackets tend to look larger than leather jackets, but they are actually lighter in weight. Because of their lightweight nature, textile fabrics may offer greater flexibility than leather. Each material has its own advantages and disadvantages when it comes to comfort, so it really depends on your personal preference.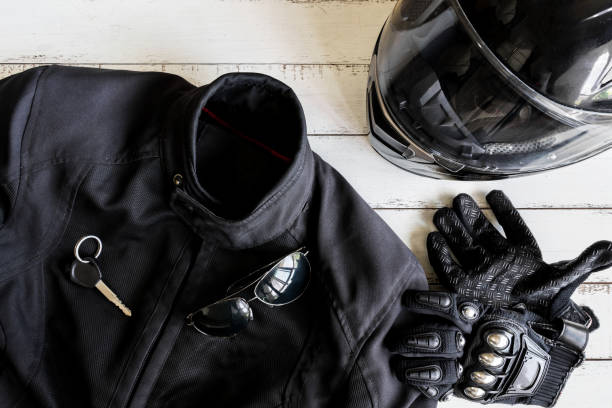 Durability:
Textile motorcycle jackets, it's usually a one-time consumable item, which means you'll need a new jacket after every accident. In theory, leather motorcycle jackets can be extended by repairing wear and tear scratches. However, in practice, the feasibility of repair depends on the degree of wear and tear on the leather and the cost of repair, as well as whether the protection of the repaired leather motorcycle jacket has been compromised. The cost of repairing a leather jacket can sometimes be the same as the cost of buying a new textile jacket.
Care:
Although dirt is much more visible on textile motorcycle jackets than on leather jackets, textile jackets are much easier to clean. Most textile jackets can be thrown in the washing machine, while leather jackets usually need to be dry cleaned. Leather fabrics are delicate and require regular care or they will crack, dry out and harden.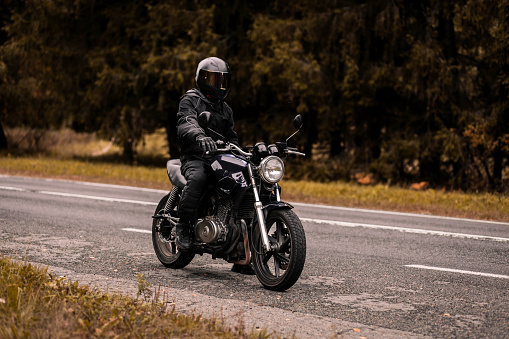 Speed:
Riding speed can be the deciding factor in the leather vs. textile debate. The higher your riding speed, the more we will recommend leather motorcycle jackets to you. Textile motorcycle jackets are usually better for commuters, while leather motorcycle jackets are better for show riding and professional riding, it all depends on your riding style and the actual needs of the jacket. Leather jackets offer better protection from the wind and keep you warm at top speed, while textile jackets are better suited to the needs of the everyday commuter or adventure rider.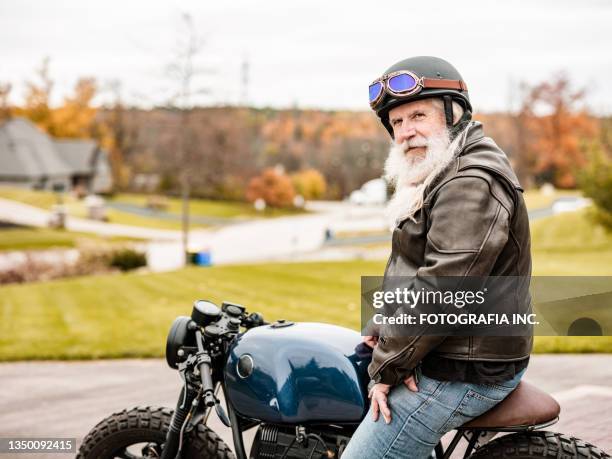 Style:
Your motorcycle jacket speaks to your personality as a rider, so buy one that fits your style and has the functionality you need. If you want to look retro and classic, a leather biker jacket would be your choice, while a textile motorcycle jacket offers a more modern look. Both material jackets are available in a variety of different colors and offer high visibility and reflective properties for further protection.
Browse our selected leather jacket now

Browse our selected textile jacket now